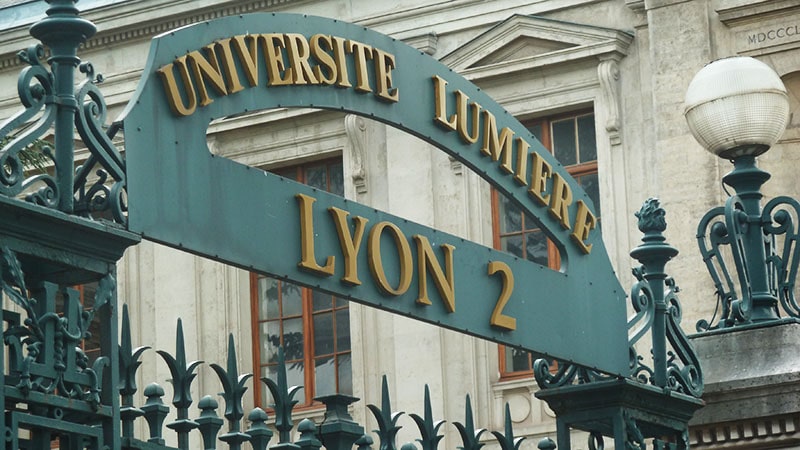 About the training
The Bachelor in Law is followed in parallel with the Khmer Bachelor in Law (RULE) The Lumière LYON 2 University law degree is an addition to the legal teachings already provided within the framework of the Khmer Bachelor's Degree. Its development gives rise during the first year to courses oriented towards private law (civil law of contracts, special contracts, civil procedure, social law, comparative law). An opening to public law is introduced for the first semester of teaching with two lessons devoted, on the one hand, to civil service law, on the other hand, to public international law. Last semester of the law degree takes the form of lessons taught during their fourth year. Students continue to learn the fundamentals of private law (company law, special criminal law, labour law) . Other lessons are more oriented towards public law (fundamental freedoms, local government law, and the history of political ideas). The knowledge acquired within the framework of the Lumière LYON 2 Bachelor's Degree allows graduate students to apply for scholarships and the pursuit of studies in Master of Law in universities worldwide.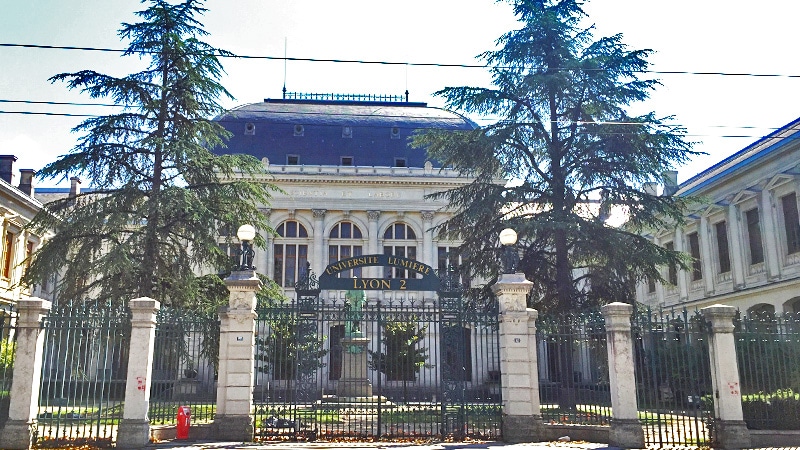 About the French university
Lumière Lyon 2 University, a university of social sciences and humanities in France, has been strongly involved in academic cooperation with RULE since 1994, for training in law and economics. This cooperation primarily consists in carrying out teaching missions at RULE by academics from Lumière Lyon 2 University and secondly in hosting, in Lyon, Cambodian students, awardees or not, of Eiffel scholarships or scholarships from the French government.
Year 3 – Course/hours
Year 4 – Course/hours

Labour Law (46h)
Legal Methodology (30h)
Civil Law : Properties (46h)
Civil Law : Contracts (46h)
Comparative Legal Systems (21h)
Public Service Law (21h)
Moot court (15h)
International Relations (30h)
French Language (150h)
Special Contracts (46h)
European Law (46h)
CM-Civil Procedure (46h)
TD-International Public Law (46)
CM-Common Law (30h)

Companies Law (46h)
Introduction to Accounting (15h)
Cambodian Civil Law (30h)
Cambodian Civil Procedure (30h)
Criminal Law : Offenses (45h)
History of Political Ideas (30h)
Histoire des idées politiques (30h)
Labour Law 2 (46h)
Pleading Competition (15h)
Tax Law (31h)
Decentralisation Law (46h)
Fundamental Freedoms (46h)
Law of ASEAN (21h)
Patrimonial Family Law (21h)
Legal Methodology : report methodology (15h)
French Language (150h)
Admission requirements:
Foundation year completed
Passing the entrance test
Entrance test:
Every year in August
2 topics: French Language and General Knowledge
Competencies acquired The skills acquired are acquired first in terms of in-depth legal knowledge; Graduate students have an aptitude for legal reasoning, drafting skills for drawing up contracts, the knowledge necessary for establishing legal consultations and an aptitude for documentary research in law.
Registration Fees
800 USD/Year
425 USD/Year (For students owning a Cambodian Government Scholarship)
Calendar
Applications from May 15th to August 1st
Admission results : contact Mrs OEURN Sambo : [email protected]
Start of the Academic Year : after Pchum Benh
Students who have graduated from the LYON 2 law degree have the possibility, if they wish so, to pursue law studies at the Master's level, then at the doctorate level, notably in Europe or within a French University. Being graduates in Law from a French University and RULE, their skills are looked after by law firms, notary offices, and various administrations of the Kingdom of Cambodia. The current Minister of Justice of the Kingdom of Cambodia has been a student of this program.
Mr Laurent MESMANN
Title: Advisor to the Rector in charge of the double degrees at RULE
Email address: [email protected]
Telephone: +855 68 98 98 18 (metfone)
Mrs OEURN Sambo
Title: Administrative Coordinator
Email address: [email protected]
Telephone: +855 69 990 197 (smart)